The Belgian brewery Duvel Moortgat and Dutch neighbours brewery 't IJ are joining forces and are brewing a new Hazy IPA, called the "t IJ van de Duvel" (The Devil's Egg). The new Blonde beer, has an alcohol percentage of 6.66%, the number of the beast, the number of Duvel (devil).
When Duvel Moortgat and 't IJ started a partnership in 2015, we knew great things where going to brewed. 2 years later we had our first collaboration beer "'t Ei van de Duvel" a black rye IPA which also had an ABV of 6.66%. Now, 3 years later we get to enjoy another golden ale, just in time to quench our thirst in the summer.
This speciality beer is floral, fresh, hoppy and fruity at the same time, perfect for those hot days, to inside inside, on the balcony or in the garden. The beer and recipe have been created from scratch by the Belgian and Dutch brewers, this is not a copy of the Black Rye IPA from 2017, expect something completely new and something you haven't tasted before.
Style: Hazy IPA
Alcohol: 6.66%
Color: A cloudy blonde beer
Aroma: Floral, fresh, hoppy, fruity
Taste: A smooth IPA, which almost tastes fruity due to the hop aromas
Hops: Azacca, Mosaic, Citra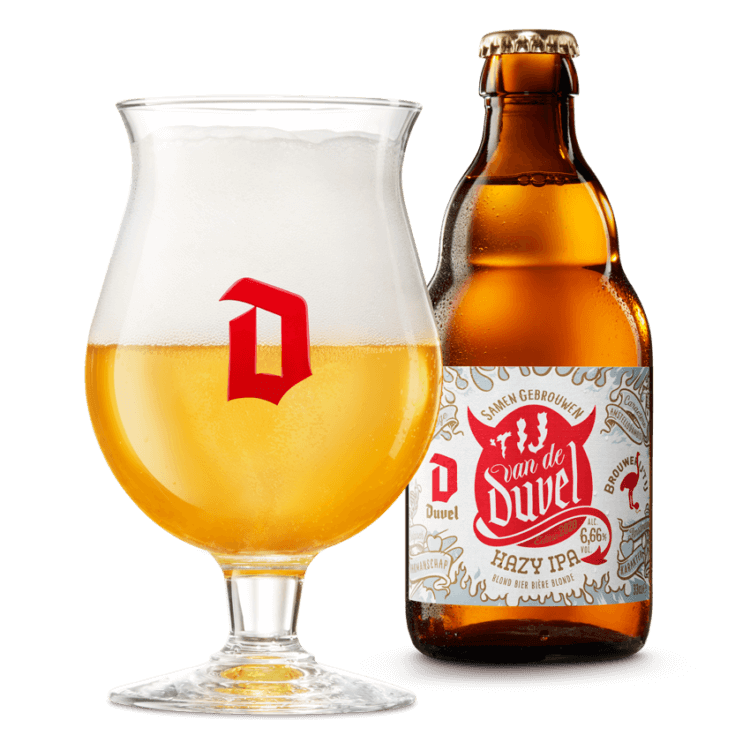 The brewers have also put together a Spotify Playlist which creates the right atmosphere to drink the beer, or any Belgian beer.
The beer will be released once all the bars and restaurants are opening again. From the 11th of May, you will also find the beer in select supermarkets. Due to the limited availability and high demand of the previous collaboration, we unfortunately aren't expecting the beer to come to the UK anytime soon.